Many people start a business based on their passions. So, if you're one of those who love photography, why not start a photography business? To be a successful photographer, you need more than just passion and skills. You must also be well-rounded in different areas, such as marketing, customer service, and more.
Whether you want to shoot weddings or take photographs of nature, there are a few things you need to do to get your photography business off the ground.
Find Your Niche.
It's crucial to find your niche and focus on it to be successful in any business. This is especially true in the photography business, where there are so many different types of photography to specialize in. From wedding photography to pet photography, there's a niche for everyone who wants to start a photography business.
When choosing a niche, it's essential to consider your skills and interests. Do you have a knack for capturing beautiful photos of nature? Maybe you should specialize in landscape photography. Are you great with kids? Wedding photography might be a good fit for you.
By focusing on a specific niche, you can become an expert in that area and create a reputation for yourself as one of the best photographers in the business. This will help you attract more clients and stand out from the competition.
Build a Strong Portfolio.
When starting a photography business, it's important to build a strong portfolio of your work. This will show clients what you're capable of and give them confidence in your abilities. As you add new photos to your portfolio, keep them up-to-date and representative of your current style.
You may also want to create a website or online portfolio to showcase your work. This can be a great way to reach more potential clients and make it easy for them to view your photos. You can also use social media sites like Instagram and Facebook to share your work with a wider audience.
Whatever route you take, make sure to put your best foot forward and showcase your best work. Doing so will increase the chances of attracting new clients and building a successful photography business.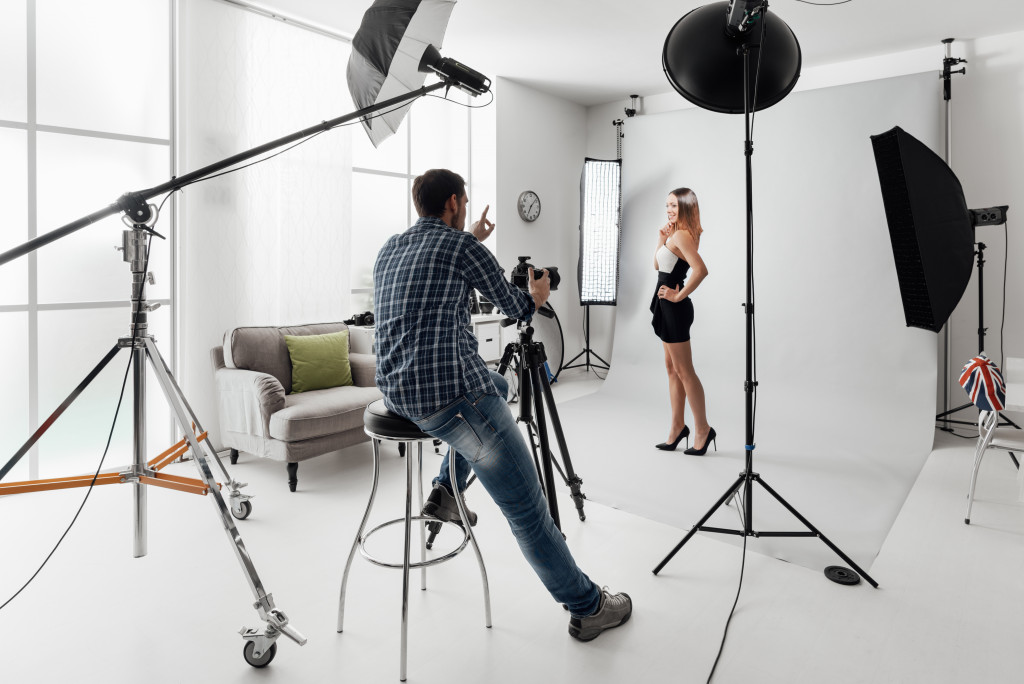 Network.
Networking is vital for a photography business because it allows you to connect with other photographers, clients, and industry professionals. This can help you learn new techniques, find clients, and get your work seen by more people. Networking can also help you build relationships that can benefit your business.
There are a few ways to network as a photographer. One way is to join a professional organization, such as the American Society of Media Photographers (ASMP) or the Professional Photographers of America (PPA). You can also attend photography workshops and conferences, which can be great opportunities to meet other photographers and learn new techniques. Additionally, you can participate in online forums and social media groups related to photography.
Building relationships with other businesses in your community, such as wedding planners, event venues, or florists, is also essential. These businesses can be potential clients for your photography business and may also be able to refer customers to you.
Promote the Business
One of the most important aspects of running a successful photography business is promoting it. You need to get the word out there so that people know what you offer and how they can hire you. There are several ways to do this, and it varies depending on your business and target market.
You can hire a reputable creative video agency to help promote your business. The agency can create and produce videos you can use in your marketing campaign. This is an effective way to reach a larger audience and get people interested in your photography business.
Some common promotion methods include advertising, social media marketing, networking, and building relationships with other professionals in your field. It's essential to be creative and find ways to reach your target audience. Try different things and see what works best for you.
Benefits of Promoting the Business
The benefits of promoting a photography business are many. A well-promoted business will be seen as more credible by potential clients. Potential customers will start noticing it. Good promotion will also help to keep current customers engaged and interested in the business. There are many ways to promote a photography business. The most effective approach will vary depending on the business's target market and marketing goals. Some effective promotional tactics include creating a strong social media presence, publishing high-quality photography tutorials or blog posts, and participating in industry events.
If you put in the effort to promote your business, you'll be more likely to succeed. So make sure you put in the time and effort to get your business seen by as many people as possible. It'll be worth it in the end.
Starting a photography business can seem like a daunting task, but if you start by finding your niche, building a strong portfolio, networking with other photographers, and promoting the business. You'll be well on your way to success.