Schizophrenia is a severe mental condition impacting seniors' cognitive ability, social interactions, and physical health.
Managing daily tasks becomes challenging due to cognitive decline and medication side effects.
Social isolation may contribute to other mental health issues like depression and anxiety among seniors.
Co-occurring disorders, such as substance abuse and sleep disorders, often accompany schizophrenia, worsening the condition.
Professional home health services, psychotherapy, and support groups can significantly help manage schizophrenia in seniors.
Schizophrenia is a severe mental disorder that can affect anyone, including seniors. With age, seniors are at a higher risk of developing mental health conditions like schizophrenia. It can significantly impact their quality of life, overall health, and ability to carry out activities of daily living. Here's what you need to know about schizophrenia, how it can affect the function of seniors, and how to deal with it.
What is Schizophrenia?
Schizophrenia affects how an individual thinks, feels, and behaves. Distortions in thinking, perception, emotions, language, sense of self, and behavior characterize it.
Common symptoms include hallucinations, delusions, and thought disorders. Schizophrenia is not as common as other mental disorders, but the symptoms can be very disabling. It affects approximately 1% of the population, implying that more than 2 million Americans may have the disorder.
Despite being a treatable disorder, more than half of the people with schizophrenia continue to suffer, mainly due to the lack of access to treatment. The stigma associated with the disorder is another significant barrier that prevents people from seeking help. Seniors need the most help with this disorder. Here are some reasons why:
1. Cognitive Decline
Schizophrenia can lead to cognitive decline, a condition in which an individual's mental abilities decline over time. Seniors with schizophrenia may struggle with attention, memory, learning, problem-solving, and decision-making. This cognitive decline can make it challenging for seniors to manage their daily tasks, including financial responsibilities, medication management, and self-care.
2. Social Isolation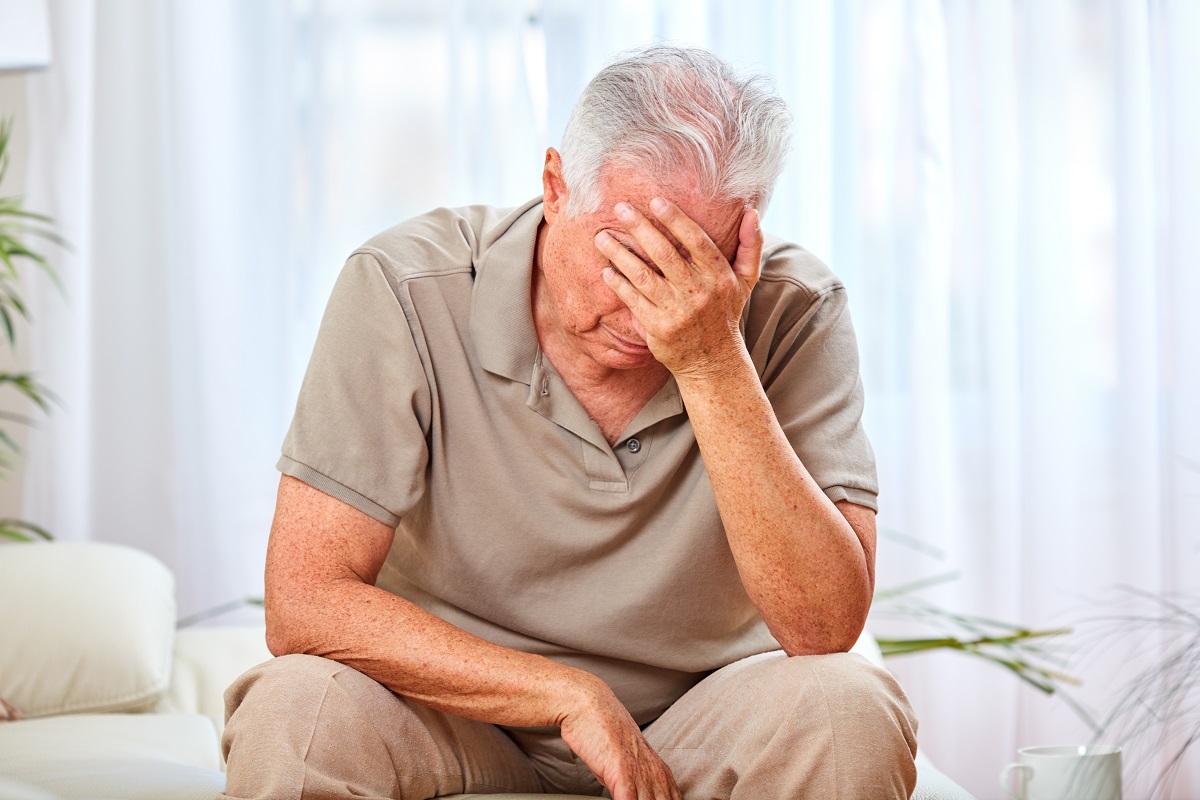 Seniors with schizophrenia may experience social isolation due to social stigma and discrimination. They may struggle to maintain social relationships, participate in community activities, and attend family gatherings. Social isolation can lead to depression, anxiety, and other mental health problems, making it all the more important that seniors with schizophrenia receive proper emotional support and opportunities for social activities whenever possible.
3. Physical Health
Schizophrenia can impact physical health in several ways. Seniors with schizophrenia may have difficulty managing their physical health, leading to uncontrolled chronic diseases and disabilities. They are more vulnerable to infections, falls, and injuries, increasing hospitalization and healthcare costs. Caregivers and family members are encouraged to work closely with healthcare professionals to help seniors manage their physical and mental health conditions.
4. Medication Adherence
Medication adherence is essential for seniors with schizophrenia to manage their symptoms and improve their quality of life. However, taking medication can be challenging for seniors due to the side effects of the medication or the cost of the medication. Family members and caregivers should work with healthcare professionals to identify and resolve medication-related issues that may interfere with treatment adherence.
5. Co-occurring Disorders
Seniors with schizophrenia are at a higher risk of developing co-occurring disorders such as depression, anxiety, substance abuse, and sleep disorders. This can lead to a vicious cycle of increased symptoms, decreased functionality, and decreased quality of life. It is crucial to identify any co-occurring disorders and work with healthcare professionals to develop a comprehensive treatment plan to manage both schizophrenia and any other diagnosed conditions.
Dealing With Schizophrenia Among Seniors
Thankfully, there are some ways you can help deal with schizophrenia among seniors. Here are three effective ways:
Care Services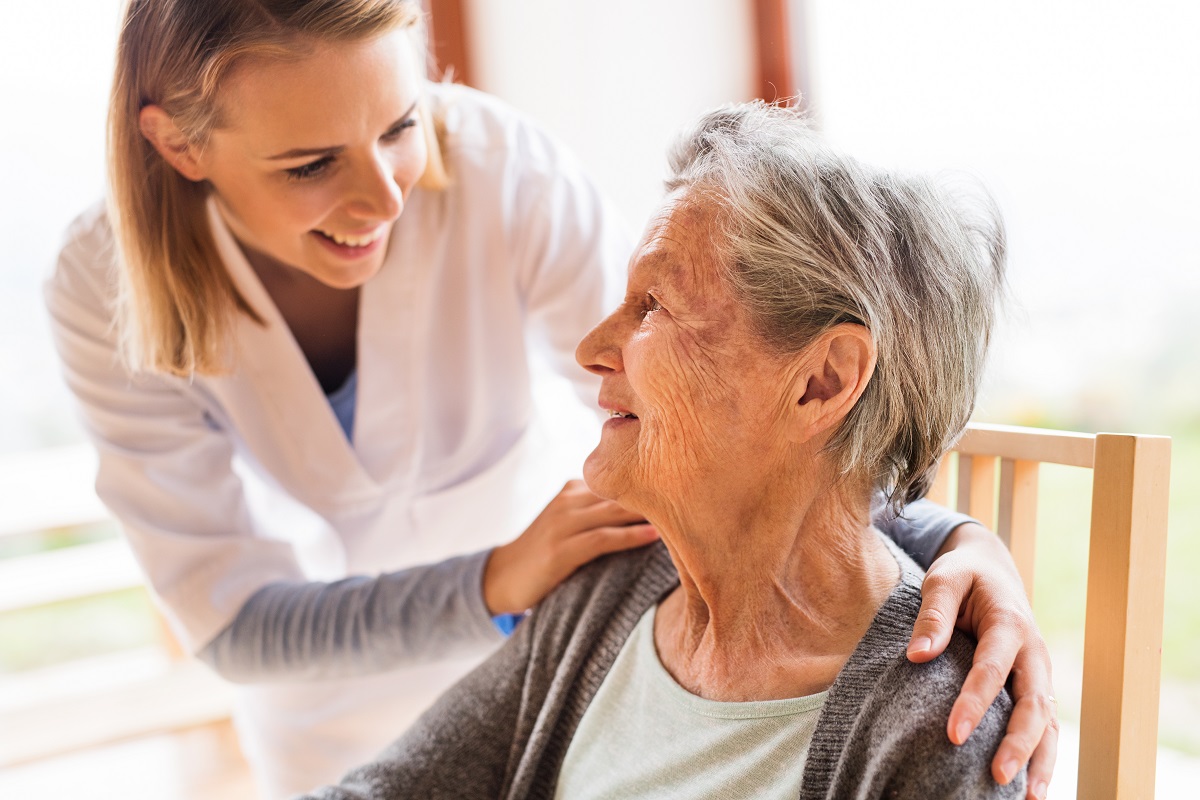 Professional services are required to help seniors with schizophrenia. Home health services can provide critical support to seniors with schizophrenia, offering comprehensive solutions tailored to their unique needs. By integrating these support structures into a senior's routine, home health services can significantly improve the quality of life for seniors with schizophrenia, providing them with the care and attention they need to manage their condition effectively.
Psychotherapy
Psychotherapy plays an essential role in managing schizophrenia among seniors. Cognitive behavior therapy (CBT) can be particularly beneficial, helping seniors understand and change the thought patterns that lead to troublesome feelings, behavior, and interactions. CBT can provide ways to cope with symptoms and challenges, reduce feelings of distress, and improve quality of life. Regular sessions with a trained therapist can help seniors with schizophrenia recognize distorted thought patterns and find healthier ways to respond to challenges.
Support Group
Support groups can be a lifeline for seniors dealing with schizophrenia. These groups often provide a safe and understanding environment where seniors can share experiences, learn from others in a similar situation, and feel less isolated dealing with their condition. Support groups can also give family members and caregivers insights, practical tips, and coping strategies. Connecting with others who understand the challenges of living with schizophrenia can provide seniors with additional emotional support, helping to reduce feelings of isolation and despair.
Managing schizophrenia in seniors is a challenging but necessary task. It requires understanding, patience, and a multidimensional approach encompassing medical treatment, home health services, psychotherapy, and social support. By recognizing the unique challenges seniors with schizophrenia face, you can create a supportive environment that promotes their overall well-being.