Creating an online store is an excellent way to make money; hence, you will want your store to be attractive for it to be profitable. There are some things you need to keep in mind to achieve that. This article will give tips on designing your store for maximum success.
Maximize Your eCommerce Platform
Whatever eCommerce platform you decide to use, it's essential to make sure you are making the most of all the design features it offers. By doing so, you can create an attractive, functional, and user-friendly shop. You must, however, customize these features so that your store will not be generic.
When customizing your store's design, keep your brand in mind. The look and feel of your store should reflect who you are as a business and be consistent with the other online and offline marketing materials you use. This will help create a positive customer experience and will help build brand loyalty.
For example, if you are using Shopify, you can choose from many templates that allow a great deal of customization. You can also use Shopify's built-in editor to create custom pages and add unique content to your site. However, most online entrepreneurs do not have enough technical know-how to use built-in editors to their full advantage. Most are also not design-savvy. They end up creating lackluster shops. The solution is to hire professionals to do the job.
For Shopify, you can hire a Shopify eCommerce development company. They have the technical and design expertise you need while specializing in the platform. These professionals can customize a Shopify storefront for you, maximizing its features. They will ensure that the design fits your brand, is attractive, and is easy to use. They can even create and integrate additional compatible features on top of what Shopify offers.
With a development company, you have a team that also maintains your storefront 24/7. They will quickly work on any online emergency that hits the store. They will also do all the updates you need and can make upgrades as you grow. By working with this technical team, you are assured that your storefront will continuously be optimized. You can focus on sourcing goods, selling, and doing excellent customer service.
Maximize Photography and Video
In 2020, Business Insider estimated that there were 244.4 million viewers of digital video in the U.S., showing a 3.2 percent increase from 2019. The fast rise of TikTok, a social media platform entirely video, shows how much online viewers love video. As of 2021, it was the fastest-growing social media platform in the country.
That is why you must make use of photography and video in your eCommerce shop. People are more likely to watch a video or look at photos than read text. Utilize this by placing videos and photos throughout your site, especially on the home page and product pages. These should be high-quality and professional-looking.
You can also create photo galleries and slideshows to showcase products. This is a great way to show off different angles of a product or to show it in use. Just be sure that the photos are clear and do not take too long to load.
If you decide to use videos, make sure they are short at one minute or less, informative, and have good production value. They should also be placed strategically so that they do not slow down the loading time of your pages.
Work with a professional photographer and videographer to create your photos and videos. This will ensure that they have the quality required to stand out online.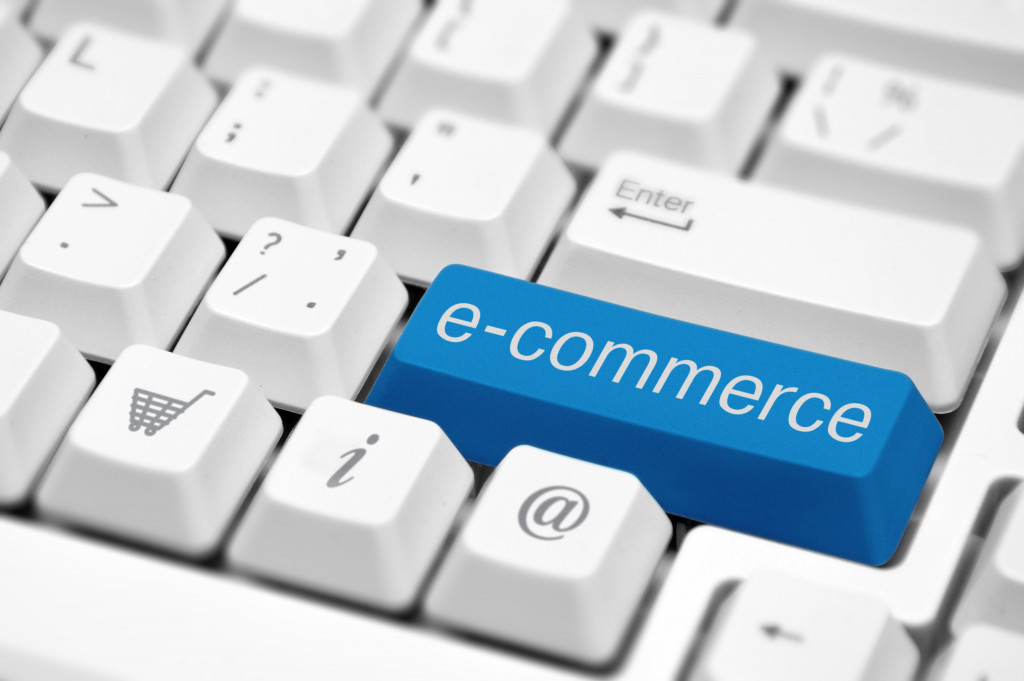 Create Excellent Product Descriptions
Text is part of your storefront's design. Product descriptions are important for two reasons: they help with search engine optimization (SEO) and they convince customers to buy. Make sure, then, that your product descriptions are well-written, keyword-rich, and informative. They should be able to answer all the questions a potential customer might have about a product.
To write good product descriptions, you must first understand your target market. What are their needs and wants? What words do they use when looking for products like yours? Use these keywords throughout your descriptions so that your products will come up in search engine results
Be sure to also highlight the unique selling points (USPs) of your products. Why should someone buy from you and not from a competitor? Is it because you offer free shipping? Is it because you have a lower price? Let your target market know what makes your products better.
Work with an SEO service to determine the best keywords for your storefront. If you do not have professional writing skills, work with a professional digital marketing team that can do the writing.
Get Professional and Effective eCommerce Design
Designing an online store can be a daunting task but by working with the right professionals, it can be easy and profitable. Choose the right services to maximize the features of your eCommerce platform, use photography and video, and write excellent product descriptions. You can create a storefront that stands out from the competition and drives sales.